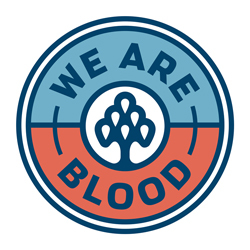 We Are Blood
Account Manager, Tissue Distribution Services
Austin, TX
Paid Tuition Reimbursement, 401K / Retirement plan, Disability Insurance, Vision Insurance, Dental Insurance, Life Insurance, Health Insurance
The AMO CommYOUnity! Program asks the question, "Are YOU the kind of colleague / employee that you would want for yourself, if you were in a position to choose." The standards are both guidelines for self-examination and attainable goals by which individuals can work to improve their own attitude and behavior. The foundation is YOU. The ultimate goal: team success through individual improvement to better serve our community.
The Service Promise: You & Me for a Better We
The 6 Service Standards (see attached Affirmation Statement for further details regarding the standards):
1.        Rewards & Recognition
2.        Communication
3.        Individuality
4.        Integrity
5.        Respect
6.        Pursuit of Excellence
Reports to:    Manager, Distribution Services
Purpose:  To service existing contracted end user distribution service agreements in assigned service areas. The Account Manager supports the Senior Account Manager and Distribution Services to ensure that all tissue end user needs are met through product education and selection.
Responsibilities:
·        Ensure product diversity and services are readily available for Tissue clients by communicating end user needs to Senior Accounts Manager and Distribution Supervisor(s).
·        Assist Tissue Management in developing and maintaining departmental statistics and metrics.
·        Manage client relationships and the external customer service program for the department, including in-services, complaints, and feedback reports for assigned locations/sites.
·        Support the onboarding process of new customer accounts.
·        Coordinate with Management in the vendor credential process for customer accounts.
·        Participate in maintenance and monitoring of supplier qualifications for end users, which includes recertification due dates and applicable documentation.
·        Maintain compliance with FDA, AATB, OSHA, and UTR guidelines, protocols, and policies and procedures.
·        Assist the Senior Account Manager in developing, maintaining, and managing accurate, up-to-date account profiles on all contracted partners and end-users.
·        Provide graft usage reports to Donor Services Account Managers.
·        Participate with market analysis summaries and reports as applicable to assist in strategic planning and the development of new service opportunities.
·        Special projects as assigned
Skills, Education, & Experience:
·        Must have at least 2 years of experience in client or customer service in a medical field.
·        Must be CTBS certified or test at next available exam cycle.
·        Knowledge of the bio-medical, allograft and/or device industry.
·        High school diploma required, two years of college is preferred, with a focus in life sciences.
·        Exhibit professional conduct and demeanor at all times, ability to adapt to change and facilitate change in a positive and professional manner.
·        Must have excellent public speaking and communication skills, both verbally and written.
·        Must be organized and have a strong attention to detail and ability to manage multiple projects simultaneously.
·        Must be able to work independently with little supervision.
·        Computer skills that include the competent use of Microsoft Office Suite required.
·        Must be 21 years of age or older, able to provide proper licensure credentials, a copy of a current and acceptable driving record and proof of insurability.
·        Must be able to travel regularly throughout the assigned territory.
Physical/Mental Requirements:
·        Ability to work a flexible schedule including evenings and weekends.
·        Must be able to exhibit sound judgment.
·        Must be able to prioritize and multi-task.
·        Light lifting.
Work hours
Monday-Friday 8am-5pm
1z4z9bh4s2pp
302624154