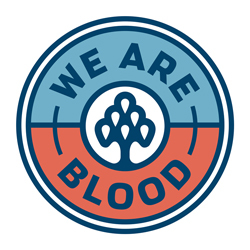 We Are Blood
Consent Coordinator-United Tissue Resources
Austin, TX
Paid Tuition Reimbursement, Paid vacation, 401K / Retirement plan, Disability Insurance, Vision Insurance, Dental Insurance, Life Insurance, Health Insurance
Purpose:    Responsible for ensuring the appropriate evaluation of all referrals of potential donors, performing authorization/notification processes for donation, conducting risk assessment interview with an adequate historian, and donor case coordination.
Responsibilities:
Responsible for receiving, coordinating and evaluating potential donor information to written criteria and procedures to determine eligibility for tissue donation.
Contacting the authorizing person and providing information about tissue donation. Responsible for utilizing defined techniques and completing support documentation as assigned.
Meet authorization rate requirements, defined performance metrics and individual goals.
Complete authorization/notification processes and detailed medical history interviews with appropriate parties.
Communicate with shared service partners and involved entities on shared referrals and/or donor cases to facilitate the donation process. This may include medical examiner's offices, justices of the peace, funeral homes, eye banks, and organ banks.
Complete and verify required documentation according to written procedures prior to recovery.
Responsible for logistical coordination of donors cases with the surgical recovery team.
Actively and professionally participate in Consent Services meetings and training including but not limited to role play scenarios, presentations and discussions.
Responsible for entering referral and donor case information into department tracking databases.
Responsible for activities and projects that support department performance including but not limited to donor case follow-up with shared service partners and participation in events with referral sources or within the community.
Follow FDA, AATB, and UTR guidelines, protocols, policies, and procedures.
Special projects as assigned.
Office hours and work-from-home flexibility required.
·        Own the experience by meeting and exceeding customer service standards for internal and external customers: Stay in the know, Get funky, Open doors, Applause feels good and Cross the line.
Education requirements
• High school or equivalent required, and at least 2 years of health science, patient care, social work, hospice or counseling experience required.
• Bachelor's degree in a related field, such as health sciences, psychology, social work, or interpersonal communication fields is preferred.
Experience requirements
• Experience working in the Tissue Banking industry preferred.
• Must be organized and have the ability to prioritize tasks to meet established goals and strict deadlines.
• Must be able to work well both autonomously and within a team environment.
• Must be precise, accurate and detail-oriented.
• Must be able to handle sensitive and confidential information.
• Exhibit professional conduct and demeanor at all times.
• Excellent verbal and written communication skills required.
• Knowledge of computer software such as Microsoft Office.
• Demonstrated critical thinking and problem resolution abilities..
• Must be able to work a flexible on-call schedule.
• Bilingual in Spanish preferred.
• Must be at least 21 years of age, have a valid Texas driver's license, proof of insurance, and an acceptable driving record.
Qualifications
Physical/Mental Requirements:
• Must be attentive to detail.
• Must be able to handle distractions with facility.
• Must be able to exercise discretion, respect, and concern at all times.
• Must be able to deal emotionally with death.
• Must be able to make sound judgments.
• Must be able to assimilate information and draw reasonable conclusions.
js1a46vw8ccd
296197047