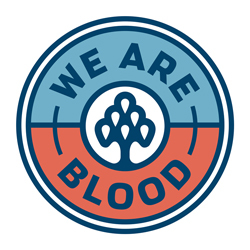 We Are Blood
Distribution Tech I - Blood
Austin, TX
Paid personal time, 401K / Retirement plan, Vision Insurance, Dental Insurance, Life Insurance, Health Insurance
The AMO CommYOUnity! Program asks the question, "Are YOU the kind of colleague / employee that you would want for yourself, if you were in a position to choose." The standards are both guidelines for self-examination and attainable goals by which individuals can work to improve their own attitude and behavior. The foundation is YOU. The ultimate goal: team success through individual improvement to better serve our community.
The Service Promise: You & Me for a Better We
The 6 Service Standards (see attached Affirmation Statement for further details regarding the standards):
1.        Rewards & Recognition
2.        Communication
3.        Individuality
4.        Integrity
5.        Respect
6.        Pursuit of Excellence
Purpose: Use personal expression and creativity to maintain and manage the inventory of blood products and to provide blood product distribution service in a regulated environment to hospitals, other blood centers, and clients. Provide exceptional customer service and adhere to established quality practices while continually seeking to expand upon work performance and knowledge. 
Responsibilities:
Customer Service: Provide excellent customer service to all We Are Blood customers, both internal and external. Understand the unique inventory and service needs of each hospital customer and select appropriate blood products for distribution to ensure customer needs are met. Demonstrate ability to multi-task in a fast-paced regulated environment.
Quality and Regulatory Responsibilities: Manually and/or electronically log orders and shipments, ensuring accuracy and delivery time frames are met with strict adherence to SOP. Inspect products or specimens and pack appropriately for shipment to ensure regulatory requirements are met for each type of shipment. Perform irradiation procedures, including documentation and relabeling of components. Deliver shipments to hospitals, other carriers or blood centers; and pick up shipments or specimens. Inspect and determine acceptability requirements for product return. Process expired platelets and/or red blood cells for further manufacturing and subsequent shipment to contracted entities. Be responsible for monitoring and documenting storage temperatures for all components; in-house, and upon receipt. Take appropriate action in the occurrence of out-of-temp events.
Inventory Management: Manage product inventory to reduce expiration rates while ensuring community needs are continually met. 
Record Keeping: Complete all required documentation accurately with strict adherence to cGMP and SOP.
Logistics: Maintain vehicles and work areas in clean, well-organized state. Maintain an acceptable driving record. Other duties as assigned.
Skills, Education, & Experience:
High school diploma or equivalent.
Must be at least 21 years of age, have a valid Texas driver's license, proof of insurance, and an acceptable driving record.
Two years of customer service experience required. Prefer some experience in inventory, distribution, and/or warehouse experience in a regulated environment.
Some computer skills preferred.
Physical/Mental Abilities:
Customer service orientation, good listening skills.
Attention to detail. 
Ability to multi-task in a fast-paced regulated environment.
Ability to work effectively independently, without direct supervision, as well as within a group.
Ability to lift at least 30 lbs, stand for extended periods of time, load and unload vehicle, enter and exit vehicle.
Exhibit professional conduct and demeanor at all times.
Ability to adapt to changing situations.
Ability to interpret and respond appropriately to sensitive information and situations.
Ability to work in a bio-hazardous environment
On-call and flexible scheduling required.
Work overtime hours as needed.
Shifts Available: Wednesday-Saturday 7am-5pm, Sunday-Wednesday 9am-6pm, and Monday-Friday 1pm-9pm
Required to work overtime as needed on-call and flexible scheduling required including weekends and holidays.
Benefits
We offer great benefits after 90 days for full time employees. Free Medical * Dental * Vision * Tuition Reimbursement * Long-term Disability* Life Disability * Free Life Insurance * PTO/ELB-FSA/DCA/HSA * 401k * Employee Discounts
Interested in We Are Blood but not this job? Check our website to view other opportunities within our organizations to make you a part of our Family. 
EEO Employer: Minorities/Women/Veterans/Disabled
Work hours
Available shifts:
Shifts Available: Friday-Sunday 6am-6pm and Thursday-Sunday 7am-5pm
Required to work overtime as needed on-call and flexible scheduling required including weekends and holidays.
2tm4i6xadwni
322242373