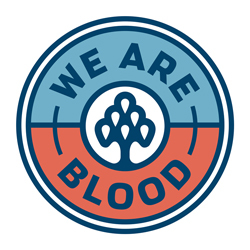 We Are Blood
Full-time - Medical Technologist / Medical laboratory technician
Austin, TX
Paid personal time, Paid holidays, 401K / Retirement plan, Vision Insurance, Dental Insurance, Life Insurance, Health Insurance
The AMO CommYOUnity! Program asks the question, "Are YOU the kind of colleague / employee that you would want for yourself, if you were in a position to choose." The standards are both guidelines for self-examination and attainable goals by which individuals can work to improve their own attitude and behavior. The foundation is YOU. The ultimate goal: team success through individual improvement to better serve our community.
The Service Promise: You & Me for a Better We
The 6 Service Standards (see attached Affirmation Statement for further details regarding the standards):
1.        Rewards & Recognition
2.        Communication
3.        Individuality
4.        Integrity
5.        Respect
6.        Pursuit of Excellence
We Are Blood has been drawing Central Texans together since 1951. As the exclusive community blood supplier, we serve over 40 hospitals and medical facilities in a 10 county area. Our mission is to provide and protect the community blood supply, to inspire Central Texans to save lives locally, and to always treat everyone we serve as family. When you work here, you're a vital part of helping to ensure that all Central Texans have access to life-saving blood when they need it!
We are currently seeking an Medical Technologist/Medical Laboratory Technician to help perform all patient testing functions and donor processing.
You will have a direct impact on our mission and will ultimately help save lives in our community.
Responsibilities:
•Perform all patient testing functions. This includes, but is not limited to, ABO testing, antibody screens and work-ups, antigen testing, crossmatching, elutions, and adsorptions..
•Process Apheresis platelet products and Acrodose platelet manufacturing according to manufacturer guide lines while ensuring compliance with FDA & AABB standards.
•Efficiently and thoroughly manage receipt of donor testing results from ETF. Ensure timely receipt of all testing results.
•Accurately label blood components that are available for distribution.
•Work as a team member to ensure the efficient release of safe blood products.
•Diligently and accurately follow all procedures for testing, maintenance, safety, and quality control.
•Ensure guidelines for good manufacturing practice and compliance with SOPs and applicable regulatory agencies are met. Actively seek guidance from department management when questions arise.
•Ensure all required timelines for proficiency and competency assignments are met.
•Maintain a clean and safe work environment by practicing all safety guidelines.
•Assist with validation protocols as requested by management.
•Assist the Laboratory Manager to maintain adequate reagent inventory and supplies through careful monitoring of reagent usage and placement of new reagent stock.
•As needed, learn special techniques for component preparation and administration.
Education Requirements:
For the Medical Technologist-Bachelor of Science Degree in Medical Technology, Clinical Laboratory Science or equivalent.
For the Medical Laboratory Tech-Associates of Science Degree in Laboratory Technology or equivalent.
ASCP or NCA Certification as a Medical Technologist (MT), Medical Laboratory Technician (MLT) or Blood Bank Technologist (BB) preferred. Familiarity with, or ability to learn, cGMP, AABB, and FDA regulations. Punctual and dependable.
ASCP or NCA Certification as a Medical Technologist (MT)
Medical Lab Tech (MLT)
Clinical Lab Scientist (CLS)
Medical Lab Scientist (MLS)
Blood Bank Technologist (BB) required
Schedule: Saturday/Sunday: 8am-6:30pm and Monday/Tuesday 9am-7:30pm and be able to participate in the rotating on-call schedule.
Physical/Mental Requirements:
•Familiarity with, or ability to learn, cGMP, AABB and FDA regulations.
•Punctual and dependable.
•Must be flexible and adaptable, as well as organized and detail oriented.
•Ability to focus in a busy and often noisy environment while making sound decisions at stressful moments.
•Must be able to multi-task
•Must be able to work in an area where bio-hazardous elements can exist.
•Ability to lift 25 pounds.
•Manual dexterity and good hand/eye coordination.
•Ability to sit or stand for extended periods of time.
•Must be at least 21 years of age with a valid Texas Driver's license, proof of insurance with the state required levels of coverage and an acceptable driving record.
EEO Employer: Minorities/Women/Veterans/Disabled
Job Type: Full-time
Work hours
1st opening: Saturday/Sunday: 8am-6:30pm and Monday/Tuesday 9am-7:30pm
2nd opening: Monday-Thursday 8pm-6pm
Must be able to participate in the rotating on-call schedule.
5xjdw6rce3xb
141845601