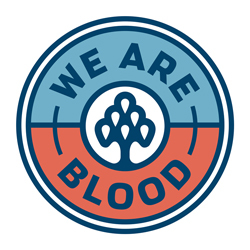 We Are Blood
Hospital Development Account Manager
Austin, TX
Paid Tuition Reimbursement, Paid personal time, 401K / Retirement plan, Vision Insurance, Dental Insurance, Life Insurance, Health Insurance
United Tissue Resources is dedicated to meeting patient needs for allograft tissue. It is through this dedication that approximately 40,000 tissue grafts are distributed to area hospitals annually for life-saving surgeries and what drives us to provide bereavement support to assist donor families during their grief.
To increase tissue referrals by recruiting new referral sources and maximizing existing accounts. To meet or exceed tissue referral goals for established territory.
Responsibilities:
1. Develop and implement recruiting strategies for tissue referral sources to be approved by management.
2. Execute those strategies to meet and exceed tissue referral goals within the territory.
3. Develop and maintain effective and successful shared service provider relationships and develop prospective shared service provider relationships.
4. Manage new account evaluation, proposal development, presentation and recruitment of new referral sources. 
5. Execute and maintain contracts for all UTR referral sources.
6. Serve as secondary spokesperson and point of contact on behalf of UTR with media, community and hospital donor referral sources as needed.
7. Prepare periodic and special reports on recruitment and referral activities.
8. When appropriate, work with various internal departments to improve communication, processes, outcomes, customer service, policies and system modifications as necessary for assigned group accounts.
9. Meet and exceed customer expectations and adhere to established quality practices while seeking to continually improve work performance.
10. Responsible for the development and growth of area hospice and nursing homes. 
11. Other duties as assigned.
Requirements:
• Must be a CTBS certified or test for CTBS at next available exam cycle.
• Must exhibit professional conduct and demeanor at all times.
• Must have excellent public speaking and communication skills, both verbally and written.
• Ability to self-start, organize and prioritize under changing conditions, manages multiple projects, and handles stressful situations.
• Must be able to work independently with little supervision.
• Must be able to work flexible hours, some evenings and/or weekends as necessary.
• Must have a valid Texas Driver's License and an acceptable driving record.
• Spanish speaking preferred
• Ability to assimilate information reaching reasonable conclusions.
• Must able to make sound judgments
• Must be able to multi-task
• Light lifting.
Interested in United Tissue Resources, but not this job? Check out our list of other employment opportunities to see how you else you can be a part of our organization. 
EEO Employer: Minorities/Women/Veterans/Disabled
Education requirements
Bachelor's degree in business, marketing or communication with healthcare experience preferred.
Experience requirements
Minimum of 2 years sales account management or healthcare account management or similar experience required.
Must be able to work flexible hours, some evenings and/or weekends as necessary.
f8cdt5syjeud
120564263