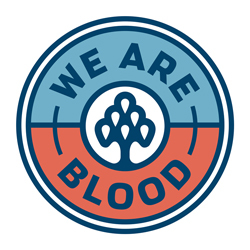 We Are Blood
Phlebotomist Technician - Mobile blood drive
Austin, TX
Paid Tuition Reimbursement, 401K / Retirement plan, Disability Insurance, Vision Insurance, Dental Insurance, Life Insurance, Health Insurance
We Are Blood serves over 40 hospitals and medical facilities in a 10 county area. Our mission is to provide and protect the community blood supply, to inspire Central Texans to save lives locally, and to always treat everyone we serve as family. When you work here, you're a vital part of helping to ensure that all Central Texans have access to life-saving blood when they need it!
We are currently hiring a Phlebotomy Technician to join our mobile team to conduct mobile blood drives. This technician will determine donor eligibility, performs phlebotomy techniques, and manages adverse donor reactions at blood drives across Central Texas.
Responsibilities:
• Report to work according to department schedule and comply with organizational timekeeping policy.
• Maintain the donation site and equipment according to SOP: Assembly, daily quality control procedures, routine/preventative maintenance, housekeeping procedures and disassembly.
• Process and accurately document allogeneic, autologous*, directed/dedicated*, and therapeutic* whole blood and double red cell donations according to SOP: registration, medical history interviews and vital signs (pulse, blood pressure, hematocrit, and temperature), phlebotomy [*applies to Lamar Donor Center employees].
• Respond to donor/patient reactions according to SOP: Identify/treat symptoms, monitor/perform vital signs (pulse and blood pressure) and accurately document the reaction.
• Review electronic/hard copy documentation, as appropriate, according to SOP.
• Execute special projects and other duties as assigned by Supervisor or Operations Manager.
Requirements:
• High school graduate or equivalent
• Effective communication skills
• Compassionate interpersonal skills
• Excellent customer service skills
• Basic computer skills
• Punctual and dependable
• Experience in a blood center is preferred; at least 6 months experience with red cell automated blood collection technology is required; certification as a phlebotomist, medical assistant, EMT, paramedic or LVN is a plus
• Ability to interpret and respond appropriately to sensitive/confidential information and situations
• Must be able to stand for long periods
• Ability to maintain focus and make sound judgments in a busy/distracting environment
• Ability to perform the same task repeatedly while maintaining a high level of accuracy
• Ability to read/follow SOPs and to maintain complete/accurate records
• Ability to work well in a team environment
• Ability to work a open and flexible schedule including Saturday and/or Sunday including holidays.
• Good manual dexterity
• Must be able to lift up to 25 pounds unassisted and 50 lbs or more assisted.
We offer great benefits after 90 days for full time employees:
Free Medical * Dental * Vision * Tuition Reimbursement * Long-term Disability * Life Disability * Free Life Insurance * PTO/ELB-FSA/DCA/HSA * 401k * Employee Discounts
LOCAL APPLICANTS ONLY
EEO Employer: Minorities/Women/Veterans/Disabled
Interested in our organization, but not this job? Check us out to find out how you else you can be a part of our Family.
Education requirements
HS diploma or equivalent
Experience requirements
Experience in phlebotomy and/or taking vital signs is preferred
Certification as a phlebotomist, medical assistant or LVN is a plus
Work hours
Open availability needed to work at full time open schedule, flexible hours to include early days, nights, weekends, and holidays.
The AMO CommYOUnity! Program asks the question, "Are YOU the kind of colleague / employee that you would want for yourself, if you were in a position to choose." The standards are both guidelines for self-examination and attainable goals by which individuals can work to improve their own attitude and behavior. The foundation is YOU. The ultimate goal: team success through individual improvement to better serve our community.
The Service Promise: You & Me for a Better We
The 6 Service Standards (see attached Affirmation Statement for further details regarding the standards):
1.        Rewards & Recognition
2.        Communication
3.        Individuality
4.        Integrity
5.        Respect
6.        Pursuit of Excellence
qsebhwevoan4
157300062