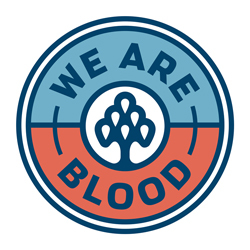 We Are Blood
Platelet Donor Recruitment Manager
Sorry, this job has expired.
Austin, TX
The AMO CommYOUnity! Program asks the question, "Are YOU the kind of colleague / employee that you would want for yourself, if you were in a position to choose." The standards are both guidelines for self-examination and attainable goals by which individuals can work to improve their own attitude and behavior. The foundation is YOU. The ultimate goal: team success through individual improvement to better serve our community.
The Service Promise: You & Me for a Better We
The 6 Service Standards (see attached Affirmation Statement for further details regarding the standards):
1.        Rewards & Recognition
2.        Communication
3.        Individuality
4.        Integrity
5.        Respect
6.        Pursuit of Excellence
Purpose:  To perform identification, cultivation, solicitation, and stewardship activities for We Are Blood's platelet donor program. This position is also responsible for meeting daily, weekly, monthly, and annual platelet draw goals in order to meet local hospital needs.
Responsibilities:
·        Develop and implement strategies to meet and exceed platelet collection goals for We Are Blood.
·        Manage and book platelet donation appointments in accordance with machine availability, donor eligibility guidelines, established inventory needs, and daily/weekly collection goals.
·        Develop, manage, and execute strategies to increase platelet donor engagement with the organization.
Manage current platelet donor stewardship to grow donations and commitment over time.
·        Ensure external reporting to platelet donors on the impact of their giving.
Network through current platelet donors to identify and locate new prospective donors.
·        Provide strategic recommendations on all platelet donor communications and recognition materials, ensuring platelet donors are properly stewarded and thanked.
·        Conduct, monitor and, evaluate all platelet donor recruitment activities to ensure that collection goals are being achieved.
·        Work collaboratively with other community engagement team members and other We Are Blood departments such as donor services (responsible for collecting platelets), hospital services (responsible for our platelet inventory management), and tele-recruitment staff (who assist in platelet recruitment).
·        Report on platelet projections, appointments, activities and outcomes through daily and weekly reports.
·        Represent We Are Blood at various community events and organizations, speaking publically on behalf of the We Are Blood platelet program in order to identify and recruit prospective donors.
Maintain records of all platelet donor recruitment efforts.
·        Demonstrate an understanding of applicable We Are Blood strategies and goals and how they address the community needs.
·        Perform other related duties as assigned by Management.
Education, Experience, and Skills Required:
·        Bachelor's degree and 3-5 years of experience in relationship building, donor stewardship, development, communications, sales, community outreach, or blood banking. 5 or more years of experience in lieu of a degree may be accepted.
Strong oral and written communication skills.
Strong attention to detail and ability to manage multiple, complex projects simultaneously.
Ability to develop and deliver informative and/or persuasive presentations.
Must be able to work independently with little supervision.
Strong public speaking skills.
Strong interpersonal and collaboration skills.
Highly motivated self-starter with excellent organizational skills.
Computer skills that include the competent use of Microsoft Office Suite
Must be at least 21 years of age, have a valid Texas driver's license, proof of vehicle insurance, and an acceptable driving record. Must be able to provide reliable personal transportation.
Mental and Physical Abilities
Flexibility to work weekends and evenings.
·        Ability to assimilate information reaching reasonable conclusions.
·        Must able to make sound judgments
·        Ability to prioritize and deal with multiple time demands
·        Must be able to multi-task
·        Ability to lift up to 25 pounds unassisted
Work hours
Monday-Friday and flexible availability to work some weekends and evenings as needed
yscp27t3igqf
135279695