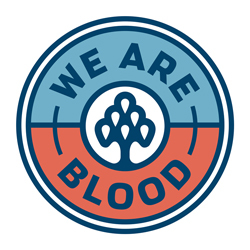 We Are Blood
Quality Systems Coordinator 1-United Tissue Resources
Austin, TX
Paid Tuition Reimbursement, 401K / Retirement plan, Disability Insurance, Vision Insurance, Dental Insurance, Life Insurance, Health Insurance
Purpose: Perform compilation for tissue records and provide support to all quality systems functions.
Responsibilities:
    Tissue Charts
·        Ensure that all Tissue records comply with all FDA/AATB regulations, cGMP and cGTP requirements, UTR standard operating procedures, quality practices and guidelines, and shared service partner requirements.
· Compile all documentation of donor records post-recovery.
·        Request pending donor chart information from shared service partners to include but not limited to additional medical records, autopsy reports, and EMS run sheets.
·        Request and track pending donor chart information for final compilation, such as autopsy reports, final culture results, and death certificates.
·        Send donor chart information to shared service partners.
    Equipment
·        Monitor all tissue storage equipment, independently analyze/troubleshoot equipment-related issues, and perform routine storage equipment temperature monitoring and alarm checks including use of the REES system, as required.
·        Report equipment issues to management.
· Perform equipment and software validations for UTR
·        Perform and/or participate in the calibration and preventative maintenance programs for Distribution related equipment
Operations Support
·        Review and organize all Tissue QS related documentation including, but not limited to tissue distribution order and transport records, receiving and inventory records, supplier qualification records, etc. for compliance with all FDA/AATB regulations, cGMP/cGTP requirements, UTR quality practices and shared service partner requirements.
·        Enter information into tracking databases, and review for accuracy
· Rotate through on-call QS schedules
·        Meet and exceed customer expectations and adhere to established quality practices.
· Other duties as assigned
    Quality Assurance Support
· Assist QA in the execution of internal and external Audits, Inspections and Surveys.
Skills, Education & Experience:
· Excellent communication and documentation skills required.
· Requires excellent organizational skills and high level of attention to detail.
· Exhibit professional conduct and demeanor at all times.
· Must be able to work well as part of a team.
· Must be able to handle multiple priorities.
·        Must be at least 21 years of age, have a valid Texas driver's license, proof of insurance, and an acceptable driving record.
Mental & Physical Requirements:
·        Able to work independently to meet deadlines and timetables.
·        Able to work where bio-hazardous conditions may exist.
·        Must be able to handle sensitive and confidential information, exercising discretion, respect and concern at all times.
Education requirements
· Must have a high school diploma or equivalent.
Experience requirements
· Must have excellent computer skills and familiarity with Microsoft Office Software.
· Quality assurance and/or quality systems experience preferred.
· Laboratory or Health Information Management experience preferred.
108742677
108742677