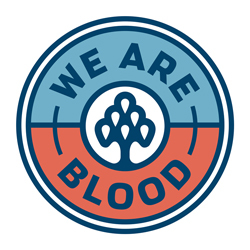 We Are Blood
Receptionist
Austin, TX
Purpose: Provide outstanding customer service to donors, coworkers, and guests at the AMO headquarters thus ensuring the best possible experience and working environment. Serve as first point of contact and information for patients, donors, and visitors. Meet and exceed customer expectations and adhere to established quality practices while continually seeking to improve and expand upon performance and knowledge for self and staff. 
Responsibilities:
·        Report to work according to department schedule and comply with organizational timekeeping policy.
Function as the first point of contact for AMO headquarters; greet and check-in donors, patients, and all visitors for appointments/services; providing information to help others; ensure all visitors sign in and receive a visitor's badge; screen guests accordingly.
·        Notifies internal party of donor, patient, and visitor arrival.
·        Check and respond to reception email and voicemail daily.
Answer incoming phone calls and handle properly via appropriate transfer, taking a message, or follow-up and return a call.
Ensures reception and lobby areas are safe, organized, and clean.
Performs opening and closing duties for the site.
Perform general office duties such as ordering supplies.
·        Perform other duties as assigned by supervisor or manager.
Skills, Education, & Experience:
·        Excellent customer service skills.
·        Punctual and dependable.
·        High school diploma or equivalent is required.
·        Front office/Reception experience is preferred.
·        Ability to handle multiple projects, detail oriented with excellent organization skills, and the capacity to follow through on assignments with little supervision.
·        Ability to re-assess priorities constantly and take initiative to problem solve when needed.
·        General working knowledge of and comfort level with computer programs and phone systems.
·        Excellent communication skills and ability to maintain confidentiality.
Physical/Mental Ablities:
·        Ability to read and follow standard operating procedures. 
·        Ability to maintain focus and make sound judgments in a busy, distracting environment.
·        Ability to interpret and respond appropriately to sensitive/confidential information and situations.
·        Ability to perform the same task repeatedly while maintaining a high level of accuracy.
·        Ability to work well in a team environment.
·        Ability to work a flexible schedule to accommodate business needs.
LOCAL APPLICANTS ONLY
EEO Employer: Minorities/Women/Veterans/Disabled
ooip52dlxi2x
121146307