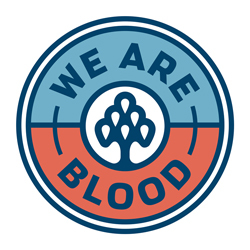 We Are Blood
Technician Phlebotomy- Lamar - Part time
Austin, TX
We Are Blood has been drawing Central Texans together since 1951. As the exclusive community blood supplier, we serve over 40 hospitals and medical facilities in a 10 county area. Our mission is to provide and protect the community blood supply, to inspire Central Texans to save lives locally, and to always treat everyone we serve as family. When you work here, you're a vital part of helping to ensure that all Central Texans have access to life-saving blood when they need it!
We are currently seeking a part time Phlebotomy Technician I to determine donor eligibility, perform phlebotomy techniques, and manage adverse donor reactions at our Lamar blood center.
Responsibilities:
• Providing outstanding customer service to donors, coworkers, guests and contracted partners to ensure the best possible donation experience and working environment.
• Processing and accurately documenting allogeneic, autologous, directed/dedicated, and therapeutic whole blood, double red cell, platelet, and mononuclear cell donations according to SOP: registration, medical history interviews and vital signs, phlebotomy.
• Responding to donor reactions according to SOP: Identify/treat symptoms, monitor/perform vital signs and accurately document the reaction.
• Maintaining all equipment and the donation site by performing daily quality control processes, routine/preventive maintenance, assembly/disassembly, and housekeeping procedures.
• Assist in maintaining adequate inventory levels in conjunction with donor recruitment and hospital services to ensure platelet collection goals are met.
Requirements:
• HS diploma or equivalent.
• Experience in phlebotomy and/or taking vital signs is preferred; certification as a phlebotomist, medical assistant, EMT, paramedic or LVN is a plus.
• Possess excellent customer service and interpersonal skills.
• Able to communicate effectively with team members and blood donors.
• Basic computer skills needed.
• Must be able to lift up to 25 lbs. unassisted.
• Must be able to work part time schedule FRIDAY-MONDAY.

Must be able to work part time flexible hours, including holidays.
LOCAL APPLICANTS ONLY
EEO Employer: Minorities/Women/Veterans/Disabled
Interested in our organization, but not this job? Check us out our website to find out how you else you can be a part of our Family.
h3tni8chsagr
124969409