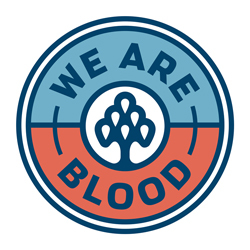 Clinical Services Administrative Assistant
Austin, TX
Paid Tuition Reimbursement, Paid personal time, 401K / Retirement plan, Vision Insurance, Dental Insurance, Health Insurance
Use personal expression and creativity to coordinate the Clinical Services Program by providing administrative support to the department director and staff. Establish and maintain quality practices while continually seeking to improve and expand upon performance and knowledge for self and departmental staff. 
* Meet and exceed Own it! Customer Services standards: Stay in the know, Get Funky, Open Doors Applause Feels Good and Cross the Line. 
* Administration of basic functions: Work alongside Clinical Services management to determine daily and weekly goals/needs. Assist management with administrative functions such as organization/filing charts, communicating with physician offices, performing Vista medical review as needed, maintaining RN credentialing/competency tracking and new hire HBV vaccinations, and supporting management through BBCS review/report printing, copying and filing, as needed. Conduct Services management. Maintain Clinical Services outlook calendar with in-house and external collection information. 
* Clinical Services collections: serve as back up to the Clinical Services Coordinator to schedule and coordinate therapeutic phlebotomies for patients according to the physician orders that are received on that patient. Process orders and messages received for therapeutic phlebotomy. Determine patient/donor suitability according to SOP: Register donors: conduct/document medical history interview: perform/document vital signs (pulse, blood pressure, hemoglobin and temperature)
* Donor Serology: Alphabetize and organize serology charts as needed while maintaining utmost confidentiality when dealing with sensitive information. Support Clinical Services department in mailing generated letters, return receipt filing, and follow up
* Carry out special projects and other duties as assigned
Requirements; 
* High School diploma or equivalent required, at least one year of experience in Donor qualification in blood banking or medical front office experience required. MA/CNA/LVN certification a plus. College degree or medical certification may substitute for some experience 
*Must be able to handle sensitive and confidential information 
* Excellent verbal and written communication and customer service skill when addressing staff, physician and public interaction; compassionate interpersonal skills 
* Exhibit professional conduct at all times, even in difficult or stressful situations
* Punctual and dependable 
* Intermediate computer skills with knowledge of software packages including experience with Microsoft outlook, Word, Excel
* Interpret and respond appropriately to sensitive/confidential information and situation maintaining confidentiality to staff, donors and patients
* Develop constructive and cooperative working relationships and others
* Ability to handle multiple projects, detail oriented with excellent organization skills, and the capacity to follow through on assignment with little supervision.
* Must be able to reassess priorities constantly and take initiative the problem solve when needed
* Ability to sit and/or work at computer for long periods of time
* Must be at least 21 years old, have a valid TX drivers license and be able to provide proof of liability insurance and an acceptable driving record
* Ability to assimilate information and draw reasonable conclusions
* Ability to lift approximately 25 pounds 
* Ability to maintain focus and make sound judgement in a busy, distracting environment
* Ability to work in an area where exposure to biohazardous elements could occur
LOCAL APPLICANTS ONLY
EEO Employer: Minorities/Women/Veterans/Disabled
Interested in our organization, but not this job? Check us out our website to find out how you else you can be a part of our Family.
12719058