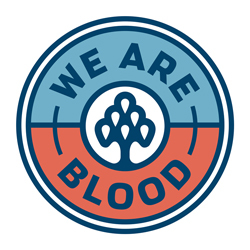 Communication Manager
Sorry, this job has expired.
Austin, TX
Paid personal time, 401K / Retirement plan, Vision Insurance, Dental Insurance, Life Insurance, Health Insurance
Responsible for the development of We Are Blood's external communications and content across all platforms, ensuring the brand is engaging and consistent.
• 4-year degree in Communications, Public Relations, Marketing, Advertising or Journalism. Will accept 7+ years related experience in lieu of degree.
• A minimum of 5 years of experience in communications, marketing, graphics design, social media management, advertising, public relations or related field. Excellent written and verbal communications skills.
• A high degree of creativity and vision to deliver new innovative solutions and ideas.

• An aesthetic eye and the ability to make content across all platforms creative and engaging.
• Experience developing and implementing a strategic communication plan.
• Attention to detail and strong analytical, editing, and proofreading skills.
• Ability to self-start, organize and prioritize under changing conditions.
• Excellent project management and multi-tasking abilities.
• Willingness to be responsive outside of regular work hours to respond to public relations developments and blood inventory needs
• Must be able to successfully work independently and within a team.
• Must have excellent judgment.
• Must be able to sit for extended periods of time.
• Must be able to lift 25 lbs without assistance.
• Must be able to bend, stoop.
• Must be at least 21 years old, have a valid Texas driver's license, acceptable driving record and proof of liability insurance.
• Must be able to process information and draw reasonable conclusions.


• Plan, develop, execute, and maintain communication efforts in support of Community Engagement initiatives; including copy writing, graphics design, and video production.
• Plan, develop, and manage the communications and content calendar including bi-monthly newsletters, blog posts, social media content, website, educational materials, emails, text messages and promotional materials.
• Conceptualize campaigns and design support collateral to drive blood donations and advertise promotions.
• Manage CRM software systems utilized by the Community Engagement team to recruit blood donors through text and email messaging.
• Liaise with other We Are Blood departments to ensure blood inventory needs are met through blood donor recruitment messaging and third party tele-recruiting. Collaborate with all We Are Blood departments to understand, elevate and share organizational stories with the community.
• Coordinate the designing, production, printing, and distribution of print materials.
• Manage communication and content related vendor relationships.
• Ensure consistency in brand identity across communications platforms.
• Act in coordination with VP as the organization's media representative and be on call to respond to media inquiries after regular works
• Provide and manage ongoing evaluation of communications for effectiveness. Develop, track and report on specific metrics and goals.
• Support all other WrB departments with communication and design needs
• Other duties and projects as assigned.

• Proficient with cloud based project management programs, such as Trello.
• Proficient computer skills with knowledge of desktop publishing, especially Illustrator, InDesign, Photoshop, and MS Office.
• Graphics design experience
• Video production experience
• Proficient in WordPress
• HTML experience
• Experience with SEO
• Experience doing live TV and radio interviews

• Must be able to work a flexible schedule including nights and weekends.
13351