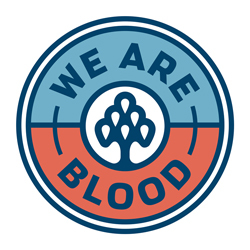 Components Tech I
Austin, TX
Paid Tuition Reimbursement, 401K / Retirement plan, Disability Insurance, Vision Insurance, Dental Insurance, Life Insurance, Health Insurance
Purpose:        Manufacture blood components in a regulated environment in compliance with departmental operating procedures, AABB and FDA Guidelines and cGMP. As needed, back up Hospital Services by assisting with blood drive pick ups. Meet and exceed customer expectations and adhere to established quality practices while seeking to continually improve work performance.
Responsibilities:
·        Manufacture plasma for transfusion, plasma for further manufacturing, cryoprecipitate, pooled cryoprecipitate, whole blood derived platelets and red blood cell products in compliance with department SOP, cGMP and package inserts. Create all components appropriately in the We Are Blood computer
·        Inspect and determine visual acceptability for all blood products throughout manufacturing steps.
·        As assigned, perform QC activities in accordance with Standard Operating Procedures that include but are not limited to reviewing daily temperature monitoring documents, documenting centrifuge quality control. Verifying technical services scales are within target values and performing product quality control
Complete all documentation accurately with strict adherence to cGMP and SOP.
·        Be responsible for monitoring all product storage equipment and take appropriate action in the occurrence of out-of-temperature events.
Report all product deviations to the Components Manager, TS Management, or QA, in a timely and professional manner.
As needed, complete blood center documentation (SIR, Equipment Problem Reports) completely and in a timely and thorough manner, in accordance with SOP and cGMP.
Prepare recovered plasma shipments as well as shipment documentation in accordance with SOP, cGMP and fractionators' requirements.
Own the experience by meeting and exceeding customer service standards for internal and external customers: Stay in the know, Get funky, Open doors, Applause feels good and Cross the line.
Special projects as assigned.
Skills, Education, & Experience:
Must be at least 21 years of age with a valid Texas driver's license, an acceptable driving record and proof of insurance.
Physical/Mental Abilities:
·        Ability to stand for extended periods.
·        Ability to lift 30 pounds.
·        Demonstrated ability to be detail oriented.
·        Manual dexterity and good hand/eye coordination.
·        On call scheduling requires flexibility.
·        Documented experience that demonstrates fine motor skill coordination.
Demonstrate ability to multi-task in a fast paced regulated environment.
High school diploma or equivalent.
Experience in a regulated environment is preferred.
Sunday-Wednesday 10am-8:30pm
85884763