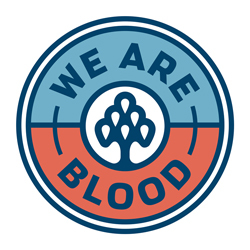 IT Help Desk Coordinator
Austin, TX
Paid Tuition Reimbursement, Paid personal time, 401K / Retirement plan, Vision Insurance, Dental Insurance, Life Insurance, Health Insurance
This position coordinates the front line of operations & communications for the Computer Services helpdesk. Serving as the primary point of contact [between] Network Technicians, IT management, end users, and 3rd party vendors. The IT Operations Coordinator maintains the pulse and flow of communication between all parties, ensuring all issue/ticket management systems are current and clearly documented. Generally works under the supervision of the IS Director and ensures that all the essential help desk activities are carried out efficiently. May be involved in basic Tier I level support tasks like password resets, setting up accounts, basic computer troubleshooting.
Responsibilities:
• Develop and maintain knowledge about Affiliated Medical Organizations and departmental policies, procedures, processes.
• Responsible for overseeing help desk staff members who are tasked with assisting customers remotely, by e-mail or phone, or in-person. Answer, evaluate, and prioritize incoming telephone, voicemail, e-mail, and in person requests for assistance from users experiencing technical problems.
• Responsible for monitoring the help desk and IT phone line for incoming service requests.
• Responsible for assigning incoming service requests to appropriate technical support staff according to tier levels and SLAs.
• Responsible for being first line of communication between the helpdesk and end users, and to gather additional information regarding the service request being submitted.
• Responsible for monitoring helpdesk performance and tech support staff queues, to ensure service level/customer service standards are met. Responsible for Tier I level support tickets, maintenance duties, and special projects as assigned.
• Responsible for consulting with other staff members and working closely with the IS Director to develop/maintain departmental processes and procedures.
• Responsible for running helpdesk metrics/reports and reporting to the IS Director to ensure service levels and minimize escalations.
• Own the experience by meeting and exceeding customer service standards for internal and external customers: Stay in the know, Get funky, Open doors, Applause feels good and Cross the line.
• Other duties as assigned.
Requirements:
• Require High School diploma, college preferred.
• Prefer at least 3 years of Computer/Helpdesk experience.
• Require strong computer/software skills, be familiar with Microsoft Office, Windows OS, and Servers.
• Require strong people and customer service skills.
• Require excellent communication skills (written and verbal).
• Require excellent planning, organizational, and time-management skills.
• Able to work in a fast-paced IT work environment.
• Able to adapt to changes in priorities and shift focus as required.
• Able to multi-task.
• Excellent problem solving and analytical skills.
• Able to work in a team environment.
• Must have independent analyses, communication, and problem-solving capabilities.
• Must be able to prioritize and solve problems in a timely manner.
• Must be able to work independently, but still collaborate with the computer services group.
• Must be able to handle distraction and interruptions during the normal workflow.
• Must have excellent customer service skills and be able to communicate well to customers internally and externally.
• Must be able to have flexibility in scheduled hours.
• Must be 21 years of age with a valid driver's license (Texas) and acceptable driving record with proof of liability insurance.
• Must be able to lift up to 30 lbs. and have the ability to maneuver under desks, etc.
• Must have manual dexterity.
LOCAL APPLICANTS ONLY
EEO Employer: Minorities/Women/Veterans/Disabled
Interested in our organization, but not this job? Check us out to find out how you else you can be a part of our Family.
7150589