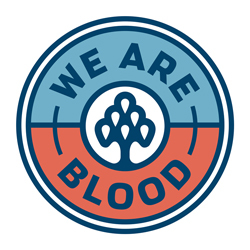 Registered Nurse - RN - Clinical Apheresis
Austin, TX
401K / Retirement plan, Dental Insurance, Health Insurance, Life Insurance, Vision Insurance
We Are Blood serves over 40 hospitals and medical facilities in a 10 county area. Our mission is to provide and protect the community blood supply, to inspire Central Texans to save lives locally, and to always treat everyone we serve as family. When you work here, you're a vital part of helping to ensure that all Central Texans have access to life-saving blood when they need it! 
 
Our Clinical Services Program works closely with physician offices and hospitals to meet the needs of patients referred to make cellular therapy collections or Apheresis treatments.
We are hiring a Clinical Apheresis Registered Nurse to perform these procedures and oversee patients throughout the process.
 
Equal Opportunity Employer: Minorities/Women/Veterans/Disabled

• Must have at least one year nursing experience in a hospital setting, oncology unit or clinic required.
• ICU, ER, pediatrics, apheresis, dialysis and/or oncology experience preferred. (On-the-job training is performed for apheresis.)
• Must have an active unencumbered RN licensure in the State of Texas and hold a CPR certification.
• Must be at least 21 years of age, have a valid Texas driver's license, proof of vehicle insurance, and an acceptable driving record.
• Perform stem cell collections for oncology patients at We Are Blood.
• Perform red blood cell and plasma exchanges acutely in acute hospital setting with contracting facilities.
• Qualify therapeutic apheresis and cellular therapy patients according to established organizational procedures and contracting partner policies.
• Review all request forms, physician's orders, patient history, medications and lab work, as applicable.
• Assess and monitor patients while they undergo their procedure.
• Respond to reactions, identify/treat symptoms, administer medications as ordered, and assist with bladder needs, as required.
• Access central venous catheters (CVC), perform CVC flush and anticoagulation; change CVC dressing; instruct patients on CVC care.
• Accurately record all procedure results, documentation and issued instructions in database and/or on required forms.
• Serve as liaison for patients and ordering physicians.
• Participate in rotating call schedule for external clinical procedures with contracting facilities.

• Excellent written and verbal communication skills needed.
• Possess compassionate interpersonal skills and excellent customer service skills.
• Regular schedule can be flexible with a minimum of 30 hours up to 40 hours per week for benefits.
You must be able to work a flexible full-time work schedule and have availability to participate in the rotating evening/weekend on-call schedule. (30 hours a week guaranteed.)



13035