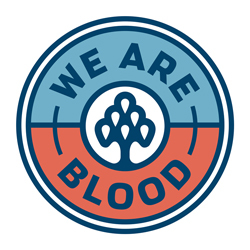 Technician II Team Lead - Mobile Phlebotomist
Austin, TX
We Are Blood serves over 40 hospitals and medical facilities in a 10 county area. Our mission is to provide and protect the community blood supply, to inspire Central Texans to save lives locally, and to always treat everyone we serve as family. When you work here, you're a vital part of helping to ensure that all Central Texans have access to life-saving blood when they need it!
Responsibilities:
When acting as a Team Leader:
Administration of basic supervisory functions; anticipate and respond to organizational needs; plan for contingencies; organize/oversee processes and employees to promote a lean environment.
Lead and motivate staff; ensure thorough/effective dissemination of information
Ensure timely and appropriate reporting of all Worker's Compensation exposures, illness, or injuries; maintain open lines of communication with employees and operations manager
Ensure compliance with organizational and industry policies and procedures
Ensure proper maintenance of the donation site and equipment according to SOP (daily quality control and housekeeping procedures and routine/preventative maintenance)
Coordinate/ oversee work flow
Ensure satisfactory levels of mobile supplies and equipment
Ensure all drive sites are processed according to Departmental Standards and Policies at all times.
Provide timely and tailored training and constructive feedback, to improve and expand upon employees' technique and knowledge; execute on-the-spot corrections as needed; cultivate an environment of teamwork; lead by example with a high standard of behavior at all times
Serve as a subject matter expert for department: Maintain complete familiarity with all departmental SOPs, quality policies and procedures, human resources policies and procedures, mainframe donor database, operator manuals, and other materials as appropriate
Determine donor suitability according to SOP: Register donors; conduct/document medical history interviews; perform/document vital signs (pulse, blood pressure, hematocrit and temperature)
Perform whole blood and automated phlebotomy techniques on allogeneic, donors according to SOP: Vein selection; preparation of aseptic phlebotomy site; labeling of collection materials; venipuncture; sample collection; donor escort
Accurately record donor phlebotomy results in electronic database or legibly on donor record and review electronic/hard copy documentation, as appropriate, according to SOP
Respond to donor reactions according to SOP: Identify/treat symptoms, monitor/perform vital signs (pulse and blood pressure) and accurately document the reaction
Meet and exceed Life Is In Your Hands program expectations and Own It! customer service standards - Stay in the Know, Get Funky, Open Doors, Applause Feels Good, and Cross the Line; demonstrate actions consistent with role model behavior and attainment of We Are Blood goals; report to work according to department schedule and comply with organizational timekeeping policy
Perform special projects and other duties as assigned by mobile operations or satellite manager
Requirements:
High school diploma or equivalent
Punctual and dependable
Compassionate interpersonal skills
Superior verbal and written communication skills
Excellent customer service skills
Intermediate computer skills
Minimum of 1 year blood center experience, preferably in phlebotomy.
Complete ALYX training within 6 months, other automated collection system experience preferred.
College education or supervisory experience may substitute for blood center experience
CPR Certified
Must be at least 21 years of age; Must have an acceptable driving record, provide a TX driver's license and proof of insurance:
Ability to maintain high attention to detail and make sound judgments in a busy/distracting environment
Ability to read/follow SOPs and to maintain complete/accurate records
Ability to make priority determinations, and work without direct supervision
Ability to perform the same task repeatedly while maintaining a high level of accuracy
Ability to work a flexible schedule including Saturdays/Sundays as needed
Ability to interpret and respond appropriately to sensitive/confidential information and situations
Ability to assume a lead role in a team environment
Excellent manual dexterity
Ability to display professional conduct and demeanor at all times
Ability to stand for long periods
Ability to lift up to 25 pounds unassisted
Ability to work in an environment with bio-hazardous materials.
LOCAL APPLICANTS ONLY
Interested in our organization, but not this job? Check us out website to view other opportunities within our organizations to make you a part of our Family.
EEO Employer: Minorities/Women/Veterans/Disabled
Ability to work a flexible schedule including Saturdays/Sundays as needed
40779929