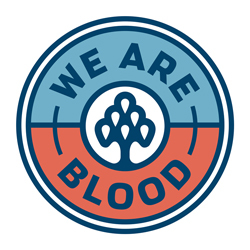 Technician I,II,III, Phlebotomist - RR
Round Rock, TX
Paid Tuition Reimbursement, Paid personal time, 401K / Retirement plan, Disability Insurance, Vision Insurance, Dental Insurance, Life Insurance, Health Insurance
Use personal expression and creativity to provide outstanding customer service to donors, coworkers, guests and contracted partners thus ensuring the best possible donation experience and working environment. Adhere to established quality practices while continually seeking to improve and expand upon work performance and knowledge
High school graduate or equivalent
Experience in phlebotomy and/or taking vital signs is preferred; certification as a phlebotomist, medical assistant, EMT, paramedic or LVN is a plus
• Report to work according to department schedule and comply with organizational timekeeping policy.
• Maintain the donation site and equipment according to SOP: Assembly, daily quality control procedures, routine/preventative maintenance, housekeeping procedures and disassembly.
• Process and accurately document allogeneic whole blood donations according to SOP: registration, medical history interviews and vital signs (pulse, blood pressure, hematocrit, and temperature), phlebotomy.
• Respond to donor reactions according to SOP: Identify/treat symptoms, monitor/perform vital signs (pulse and blood pressure) and accurately document the reaction.
• Review electronic/hard copy documentation, as appropriate, according to SOP.
• Execute special projects and other duties as assigned by Supervisor or Operations Manager.

• Effective communication skills
• Compassionate interpersonal skills
• Excellent customer service skills
• Basic computer skills
• Punctual and dependable

• Ability to interpret and respond appropriately to sensitive/confidential information and situations
• Ability to maintain focus and make sound judgments in a busy/distracting environment
• Ability to perform the same task repeatedly while maintaining a high level of accuracy
• Ability to read/follow SOPs and to maintain complete/accurate records
• Ability to work well in a team environment.
• Ability to work a flexible schedule including Saturday and/or Sunday
• Good manual dexterity
• Ability to lift up to 25 pounds unassisted
• Ability to stand for long periods

Ability to work a flexible schedule, including weekends and holidays.
67220386