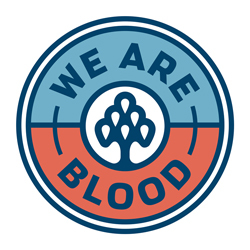 Tissue Distribution Technician - San antonio
San Antonio, TX
United Tissue Resources is dedicated to meeting patient needs for allograft tissue. It is through this dedication that approximately 40,000 tissue grafts are distributed to area hospitals annually for life-saving surgeries and what drives us to provide bereavement support to assist donor families during their grief.
To increase tissue referrals by recruiting new referral sources and maximizing existing accounts. To meet or exceed tissue referral goals for established territory.
Deliver/pick up tissue and products to/from UTR clients. Ensure that appropriate paperwork and data entry is accurate and completed in a timely manner.
A high school diploma or equivalent is required
Requires 1 to 2 years of distribution experience, preferably in a regulated environment.
• Deliver/pick up prepared tissue shipments while adhering to UTR quality practices.
• Maintain compliance with FDA, AATB, OSHA, and UTR guidelines, protocols, and policies and procedures.
• Meet and exceed customer service standards for internal and external customers by representing UTR in a positive and professional manner at all times.
• Maintain vehicles and work areas in clean, well-organized state.
• Own the experience by meeting and exceeding customer service standards for internal and external customers: Stay in the know, Get funky, Open doors, Applause feels good and Cross the line.
• Special projects as assigned.


• Exhibit professional conduct and demeanor at all times, ability to adapt to change and facilitate change in a positive and professional manner
• Excellent communication skills both verbally and written

Must be able to work a part time flexible schedule including nights, weekends, and holidays with overtime as needed; Monday - Friday. 12pm - 6pm.
67220389